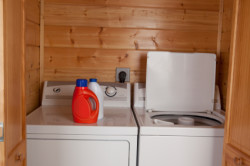 Household appliances help to make our everyday lives run smoothly, but when there's a problem with one of our appliances, it can often result in chaos. Without a properly working dishwasher or dryer, getting even the most basic chores done can take up a great deal of extra time and effort. Fortunately, you don't have to live with malfunctioning appliances for long. When you're experiencing appliance issues, you can turn to the appliance repair pros at Coach Z's Appliance Repair. Serving homeowners throughout Madison and beyond, we're your top source for home appliance repairs in the area. From dishwasher repair to washing machine repair, we can handle it all. Call us today to ensure that your home appliances are always working hard for you!
Comprehensive Appliance Service
If you're looking for a one-stop shop for home appliance repair in Madison, Coach Z's Appliance Repair is your best bet. Our appliance repair service is ideal for homeowners who are experiencing issues with any of the following appliances:
Dishwashers
Refrigerators
Trash compactors
Garbage disposals
Microwaves
Ovens, ranges, and stoves
Washing machines
Dryers
Whether your appliances are experiencing minor hiccups in performance or they won't turn on at all, you can rest assured that our fully insured technicians will find the source of the malfunction and provide you with expert appliance repairs. We're committed to your satisfaction, and, for your peace of mind, we back all of our appliance repair jobs with a 90-day warranty on parts and labor. That means if something goes wrong with your appliance after we've completed your appliance service, you can trust that we'll be there to remedy the issue. In fact, Coach Z himself will be there right away to resolve the problem.
In addition to appliance repair service, we also offer appliance installation. You can look to us for help if you need to replace one of your home appliances with a new unit.
Flat-Rate Appliance Repair Pricing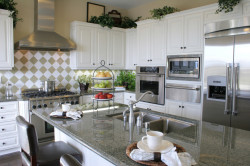 Coach Z's Appliance Repair stands out from other appliance repair companies with our commitment to offering our customers affordable appliance repair. While most other companies charge hourly rates for their appliance repair services, we offer flat-rate pricing for all of our services. That means no matter how complex the problem with your appliance is, you'll never have to worry about paying additional fees if the repair takes longer than anticipated. Instead, you can count on getting great rates that won't break the bank. For washing machine repair, dishwasher repair, and other home appliance repairs at pricing that's always fair, call Coach Z's Appliance Repair today! 
Your Local Appliance Repairman
Established by Coach Z and his wife, Coach Z's Appliance Repair was founded on the principles of quality appliance repair and truly superior customer service. We're a customer-focused appliance repair company, and our goal is always your complete satisfaction. We want to earn your business, but we also want to take such great care of you and your appliances that you refer us to friends and family. We proudly go above and beyond when it comes to precision appliance repair solutions. Experience the difference our team can make for you—contact us now to get started.