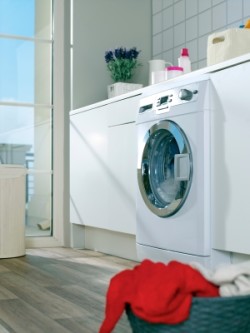 Has your dryer recently started to make unusual noises? Are you constantly finding clothes that aren't fully dried at the end of a cycle? For these and other dryer problems, you can depend on the washer and dryer repair pros at Coach Z's Appliance Repair. Serving homeowners throughout the Madison area, we're here to provide you with superior dryer repair for a wide range of dryer malfunctions. Whether your unit won't turn on or it's inefficient at drying, our clothes dryer repair team has you covered. We know just what it takes to restore your dryer to maximum operating efficiency, so call us right away to schedule your affordable, effective tumble dryer repairs!
With the help of the dryer repair experts at Coach Z's Appliance Repair, getting your laundry routine back on track after your dryer breaks down is easy. We offer both electric and gas dryer repair for all major brands and models, so there's no reason to panic whenever you have a dryer problem. You can call on us for assistance if your dryer displays any of the following symptoms:
Failure to start
Overheating
Inadequate drying
Not tumbling
Making unusual noises
Torn or marked clothing
And many others
Our expertise extends to a variety of performance-related dryer issues, so you can have complete confidence that our fully insured technicians will be able to provide you with comprehensive dryer repair service. To ensure that you get lasting dryer repairs, we offer 90-day warranties on parts and labor. If anything goes wrong after your dryer repair, we'll be there right away to make things right.
Schedule Dryer Repair Service Today        
If your dryer isn't performing as it should be, waiting to schedule washer and dryer repair could put you in an unfortunate situation. With no quick, easy way to dry your clothes, you may have to return to line drying, or you'll have to shell out time and money at the laundromat. There's no reason to waste your time or your money when one call to Coach Z's Appliance Repair for dryer repair service is all it takes to get your unit back to proper working order. We'll tackle the job right away, providing you with top-notch dryer repairs.
In addition to offering dryer repair services, we are also proud to offer dryer installation services. If your old unit has finally reached the end of its life or you just want something more energy efficient, our technicians are here to meet your needs.
Call or e-mail us today to learn more about our clothes dryer repair and installation services in Madison and beyond!