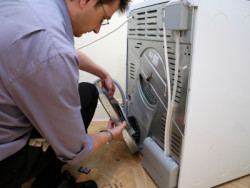 Has a broken oven or washing machine made it harder for you to complete your daily chores? Are you tired of inefficient home appliances causing your energy bills to skyrocket? When you're in need of appliance service, you can count on the pros at Coach Z's Appliance Repair. Serving Madison and nearby areas, we're here to ensure that you get the effective appliance repairs you need to keep your household running smoothly. Whether you're contending with a leaky dishwasher, a malfunctioning dryer, or a refrigerator that refuses to turn on, you can always count on us to provide you with affordable appliance repair. Call or e-mail us today to learn more about your options or to schedule your appliance service!
Broken appliances can make an already heavy chore list impossible to deal with, and there's no reason to overextend yourself when Coach Z's Appliance Repair is here to offer comprehensive appliance repairs that are both cost-effective and reliable. We're the local appliance repair pros you can depend on for service on:
Refrigerators
Microwaves
Garbage disposals
Washing machines
Dryers
Trash compactors
Ovens, ranges, and stoves
Our home appliance repair professionals work on both gas and electric models from all of the most popular brands, so there's no reason for you to turn anywhere else when you have an appliance issue. Simply get in touch with an appliance repairman from our team, and we'll get to the bottom of your appliance malfunctions. We're proud to offer 90-day parts and labor warranties for all of our appliance repair services, so you can have complete comfort and peace of mind when you call on us to handle an ailing appliance.
Flat-Rate Appliance Repairs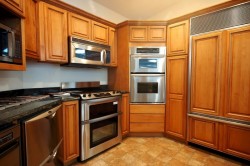 At Coach Z's Appliance Repair, we know how tough it can be to deal with an unexpected appliance breakdown. If you don't want to wreck your budget, then you need to be careful about what appliance repair company you work with. There are many home appliance repair companies in Madison that charge by the hour, and a complicated appliance issue could really set you back. Fortunately, you can turn to Coach Z's Appliance Repair for flat-rate pricing. Our commitment to providing our customers with affordable appliance repair starts with our flat-rate prices for appliance repair. No matter what the issue with your appliance might be, we'll charge you a fair rate without any hidden fees. 
When you want to schedule appliance repair service that won't stretch your wallet, call or e-mail us today and get your broken appliance running as good as new once more!